Find the best dating site!
Whether you are looking for a long term relationship, an exciting date or just fun company, online dating sites are the way to go. There are general dating sites, like D8U and eHarmony or more specific dating sites that target a specific niche. For example, Silversingles is a dating site for the elderly among us, while Elitesingles focuses more on the higher educated. Using Dating-Site-Reviews will help you compare all kinds of different dating sites. Read free information, compare dating sites and learn from experiences from other singles. Do you want to make your online dating experience into a success? Then this is the best place to start. When you're prepared, you up your chances to find the right dating site for you!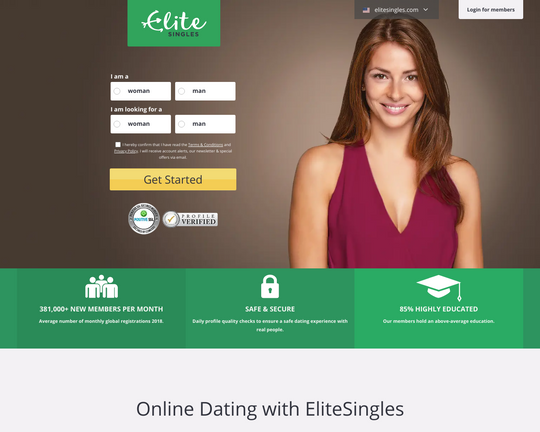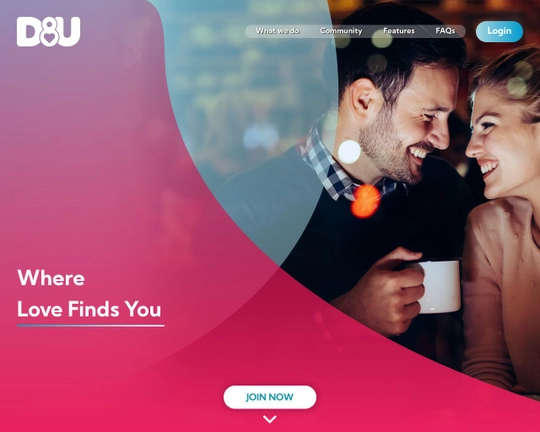 Why is it important to compare dating sites?
Everyone wants to meet the love of his or her life at some point or just needs a nice evening of sex. Of course you have to know which dating site is best to visit in this case. With all those thousands of dating sites, there is way too much choice for individuals looking for a serious or casual relationship. How do you know which dating site you can best sign up on? Which dating site will be best for me? And how will I know if the dating site will meet my expectations?
Choices
Because of the many dating sites you can no longer see the forest through the trees. On the internet you will come across a large number of dating sites and new ones are added every day. They all have their own themes, target group and different functions. As a result, you may no longer see the forest through the dating sites.
By comparing dating sites you know what each site can do and which one suits you best. Some people like swiping, others are looking for a casual date and still others just want a serious relationship. By comparing the dating sites with each other, you will find out exactly which sites are focused on casual dates, serious relationships, BDSM or dates with higher educated people. Each dating site has a different target group and it is therefore useful to know which dating site you can visit and which you prefer not to visit.
Save Money
Try to avoid wasting money. Most dating sites are not free. You can sign up for free, but you cannot use all the features on the site. Of course you want to address other users on the site and show your best opening sentence. To do that, you often have to pay. For example, you have to buy credits or chat conversations. If you have to do that for all websites, you will go bankrupt. So it is best to choose a dating site that immediately meets your requirements. After all, you don't want to waste money on sites where you're not going to find the right one. To know which sites you can best create a paid account, it is therefore useful to compare the different dating sites.
You might have to try different dating sites, to find the right one for you, but by comparing dating sites, you will find it a lot faster. This way you will save money and get a better experience!
Intentions
Do your intentions match with the site? Some individuals are really just looking for sex on a dating site and nothing but that. In such cases, you are at the wrong address on a dating site with serious singles. They want a permanent relationship. For these intentions, there are special casual dating sites where you can find people looking for the same thing. Conversely, the same applies: if you are looking for a permanent relationship, you do not want to be bombarded with messages about sex and invitations for a night of Netflix & Chill.
By finding the right dating site in an earlier stage, you have a much higher chance that your expectations will be met.
That is why you also compare dating sites: so that your intentions match the type of website.
Make use of review sites
These are some of the reasons why it is best to compare dating sites and take the information before you really decide to sign up with a dating site. You can compare sites by looking them up and looking at the possibilities for users, but you can also use review sites such as Dating Site Reviews. You will not only see information from the dating sites, but also information whether the websites have been experienced as positive or negative by people who have been before you. Besides that, you will get a wealth of information before you sign up. Not every dating site is equally accessible when it comes to information. If you want to avoid unexpected surprises, it is in your best interest to read our extensive reviews in advance.
So are you ready to join a dating site?
Compare the different sites that interest you first with each other, look at the advantages and disadvantages, check whether the site is reliable before choosing a site to join. Don't despair if it doesn't work all at once. The dating world is big and dating will be fun when you have learned how to get around. So relax and enjoy, because you know you get the best out of it with dating site reviews!